Adobe Creative Cloud - Installation Guide
How to Install Adobe Products
Difficulty: Basic
What you will learn: Installing the Adobe Creative Cloud client and individual programs from the suite.
Adobe licensing issues?
If you're enrolled in an eligible Unit for an Adobe license, and are experiencing difficulties activating your Adobe account, please submit a OneHelp ticket with your Full Name, Student ID and Unit Code. The email subject should read, "Attn: Arts IT Re: Adobe license".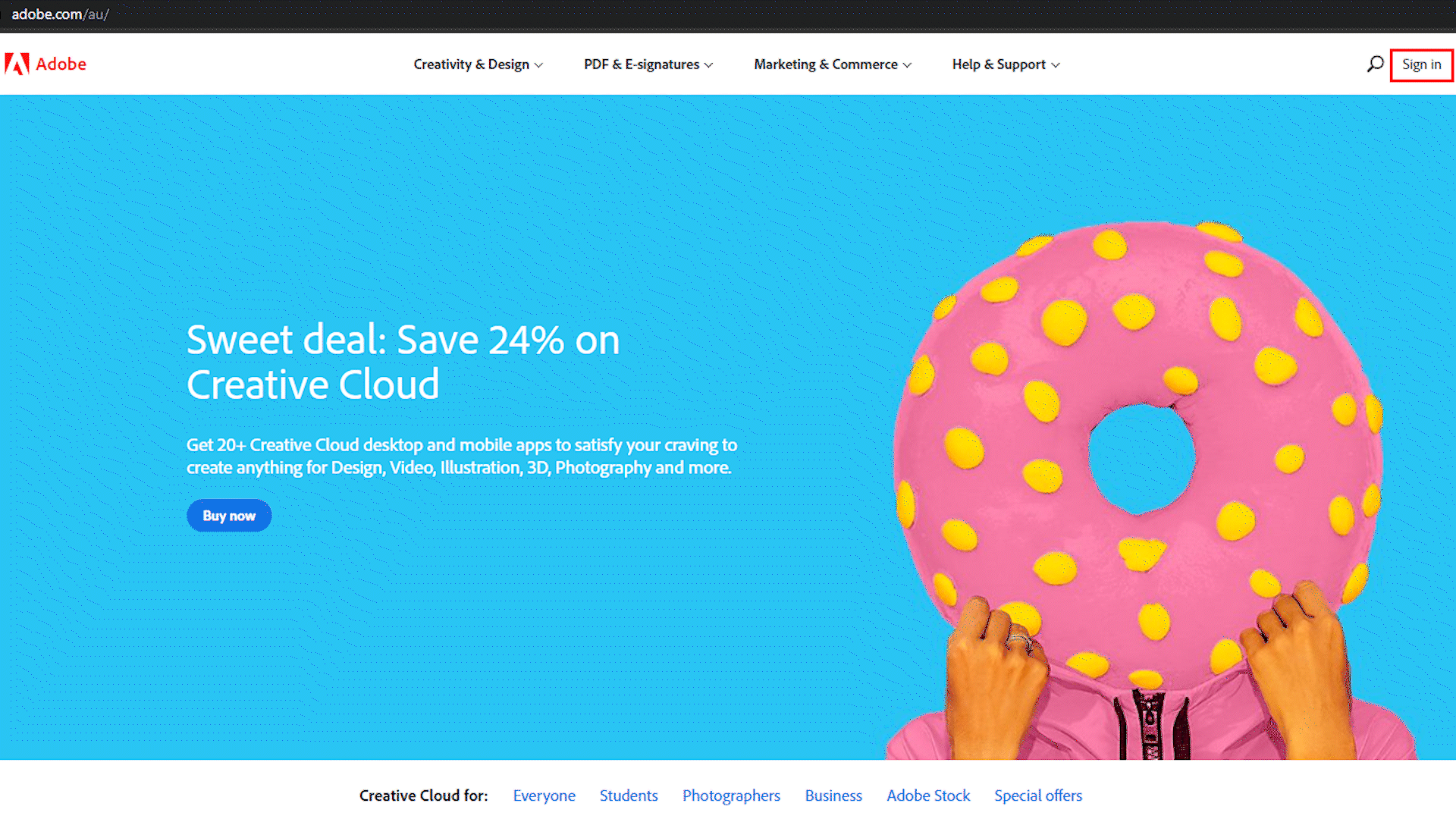 3. Sign in using your MQ student email
4. If prompted, select 'Company or School Account'
5. Sign in to MQ Okta dual-factor authentication using your student OneID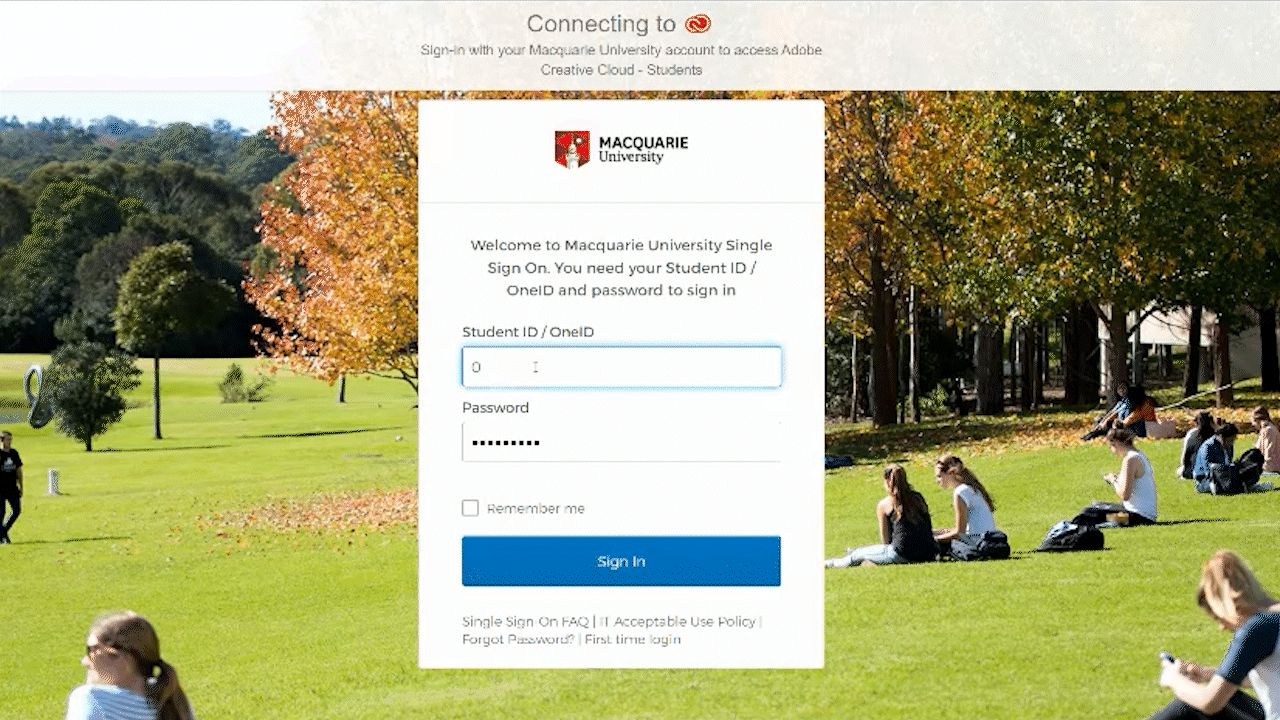 Step 2 - Download the Client
1. Under 'Creative Cloud Apps' download the Adobe Creative Cloud Client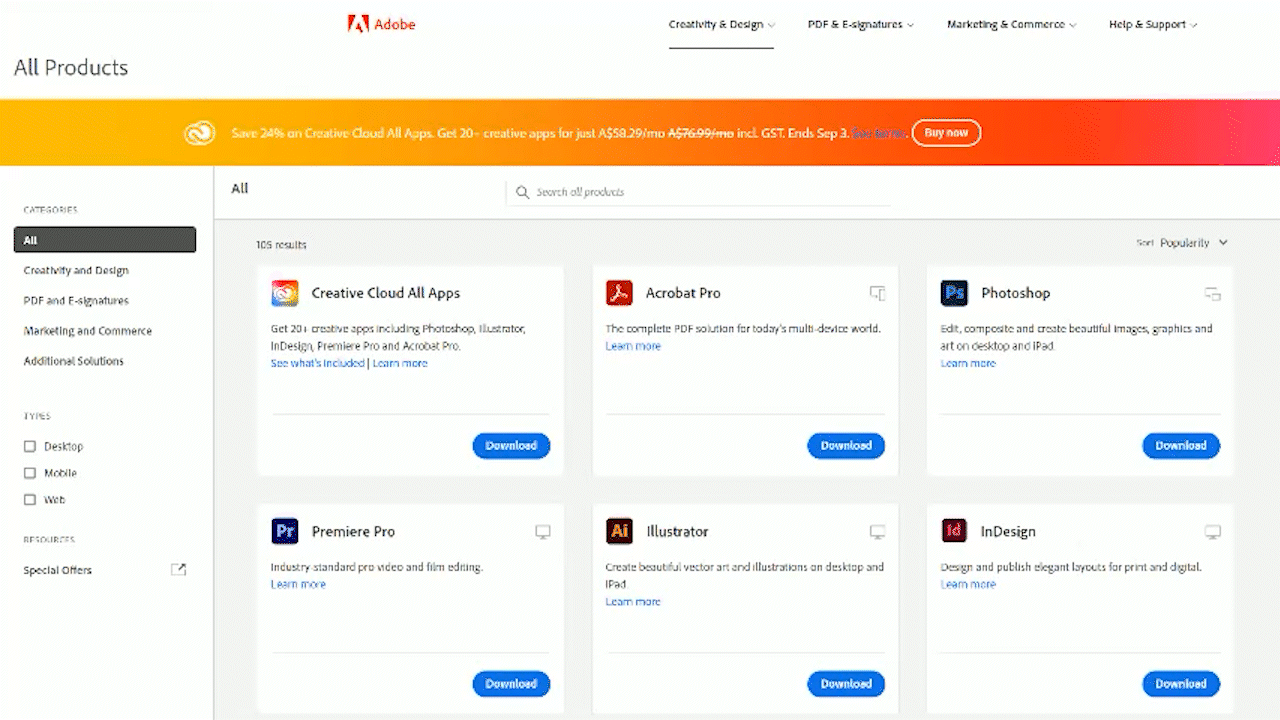 2. Run the Creative Cloud install wizard to install the client onto your PC
3. Once the Creative Cloud client is installed you can install any of the Adobe programs you wish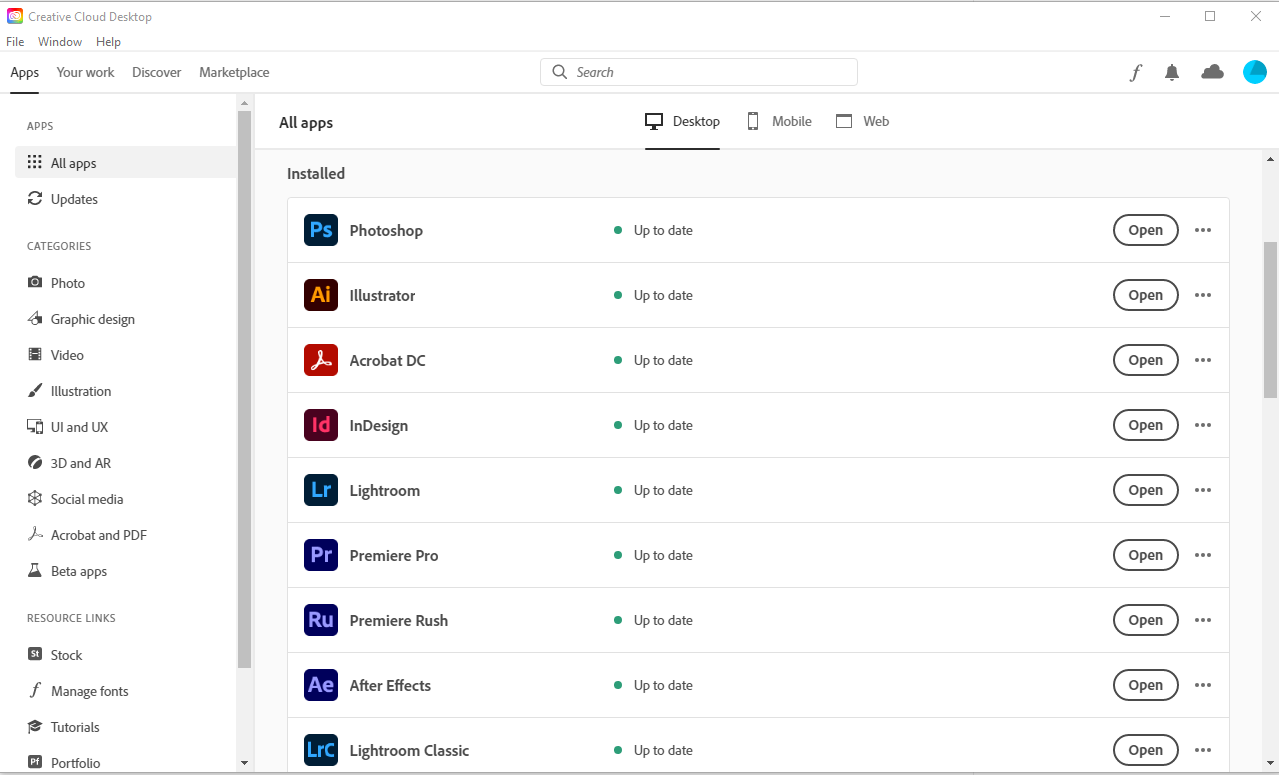 Ready to find out more?
See our 'Support' page for tutorials and guides for a range of Adobe products.